The new benchmark of HDMI cables

---
The Carb Connect Ultra, the successor of our legendary Carb Connect MKII, is here!
The High End 8K - Ultra High-Speed HDMI® cable offers breathtaking quality and optimal signal transfer.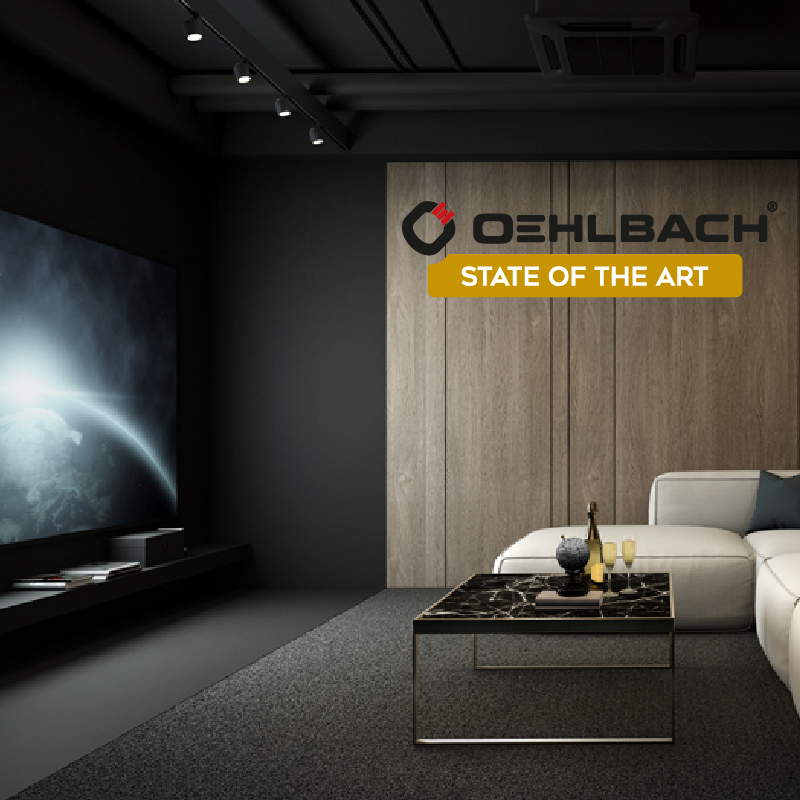 The highest quality copper form in the world
The innovative inner conductor with its monocrystalline copper (HPOCC) ensures a previously unimagined transmission quality due to its high degree of purity.
HPOCC means 'high performance Ohno continuous casting' (or high performanche Ohno continuous casting in English) and is the highest quality copper mold in the world. This special way of producing copper wires, in which the material is cast in a vacuum, forms particularly long-crystalline copper crystals. In this technology lies the high added value in contrast to drawn OFC conductors.

Interference and losses within a conductor form when a gap is created between two copper crystals. The more gaps, i.e. the more small copper crystals, the more signal degradation.
Due to the cast copper wires with long crystalline copper crystals, the conductors have very few gaps in the copper structure and thus a very low contact resistance, which avoids interference and losses.

The level of conductance of a cable is determined by the interference and losses within the conductor. The higher the conductance, the higher the quality and loss-free the cable.
Like its predecessors, the new Carb Connect Ultra uses our HPOCC® copper wires and thus achieves a very high conductance. This is reflected in the impeccable picture and sound reproduction of the cable.
Order now
State of the Art!
The shielding is an electrically conductive jacket that protects the cable from electromagnetic influences.

Our Carb Connect Ultra has a quadruple shielding. The separate inner conductors are all individually shielded, and all inner conductors are also shielded together, so that our Carb Connect Ultra has a quadruple shielding. This guarantees an optimal signal transfer even at resolutions up to 8K at 60 Hz, 4K up to 120 Hz and downward compatible to Full HD.
The 24 carat gold-plated plug contacts connect this high-end conductor almost loss-free with your home entertainment devices such as smart TV, high-end projector, game consoles of the latest generation and much more.

The durable, noble fabric jacket and the solid full metal plugs with carbon inlays underline the exceptional quality of this state of the art product.
Order now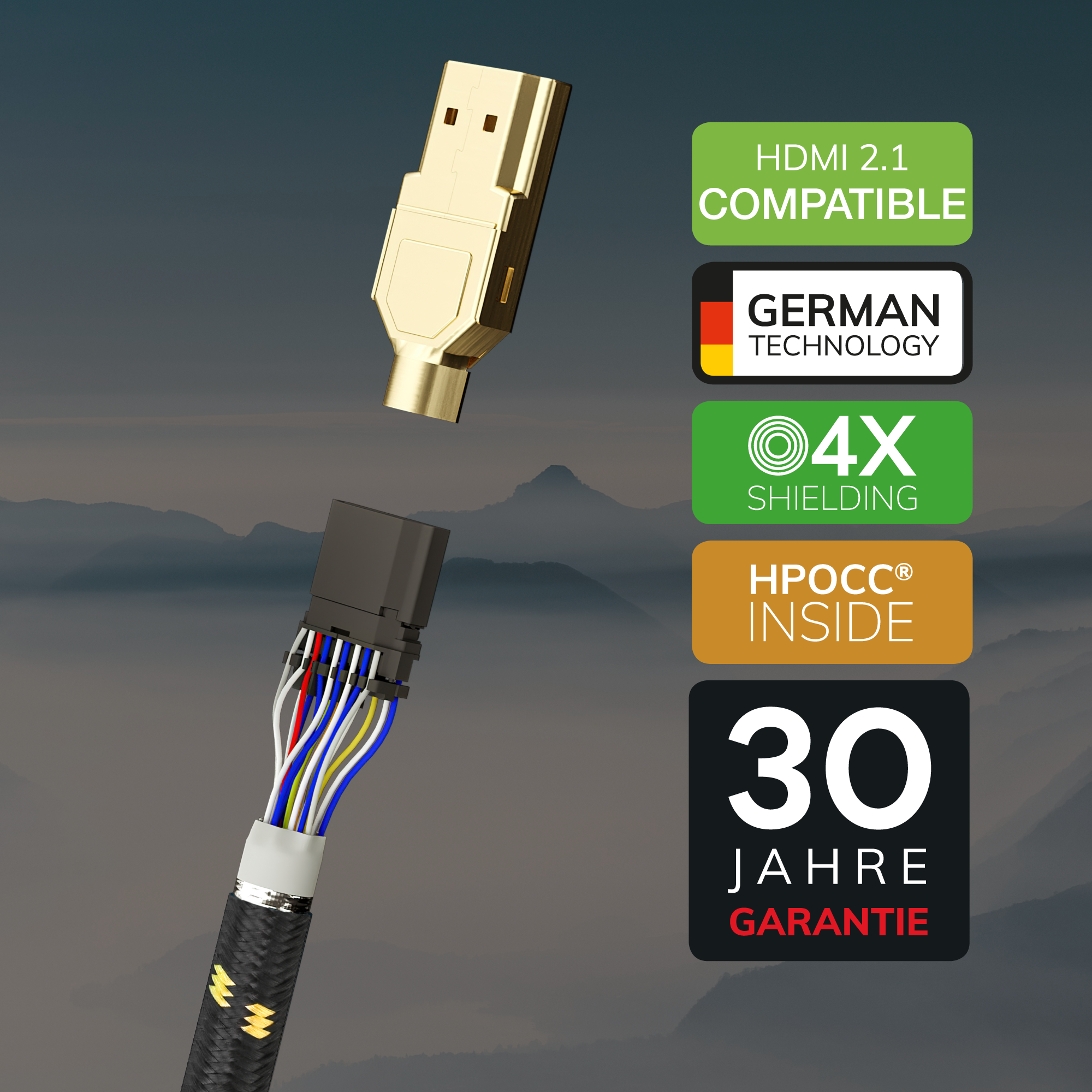 Features
---
24kt gold plated contacts
>120 dB shielding
Consistent separation of the signal paths
30 years warranty
German Technology
Still questions?

---
If you have any questions about our products, please do not hesitate to contact us:

- by mail: infoline@oehlbach.de

- by telephone: +49 (0)2203 2974 - 700 (Mo - Thu 08:00 - 17:00 / Fr: 08:00 - 16:00